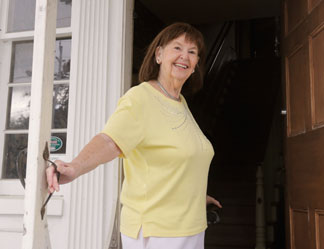 Monica Lawlor, Board Member
Membership & Volunteer Appreciation
Team Leader

Join a Volunteer Team  Email for a Volunteer Application Form or drop by the Visitor Centre.
Fill out the volunteer Application form and hand it in at the Lynde House Museum Visitor Center or scan and email.
Lynde House Museum is operated by the Whitby Historical Society at the request of the Town of Whitby. Join us and be part of a Volunteer Team
Our Volunteers are Amazing! Thank you all.
Share the Vision – Work and Play together
…let's have fun along the way and make beautiful things happen!